Let's accept the fact that a visually attractive web design and content or images help a marketer connect with his target niche a better way. A potential client believes in quality, not quantity. Hence, in spite of creating lots of images, it's better to showcase right images that reveal right words only.
The professional-grade visual content or images need the right tools to be created. The visually attractive images can maximize your visibility on social platforms and help you in the branding process. So, let's find out how to create a lucrative homepage with an excellent web design that becomes really interactive to connect with your target niche.
Find high-quality free image sources
There are numerous free images sources on the web that offer thousands of high-quality images for totally free and with no requirement of attribution. Some free image tools focus on technology and business collections whereas some others focus on landscapes.
However, with these sources, you can get an availability of a huge amount of high-resolution images which are ideal to be used for blogs, slide deck, social posts, and articles. You can customize the images to make those more attractive and target your audience also.
Some Free stock images resources
Understand the color psychology
You must understand the color schemes to use for your visual content. You can try a free color-scheme finder that helps choose the perfect color for the images. You can use Adobe Color CC to pick the right color for your image.
You can start with pasting the hex code of your chosen color and select the Complimentary from the Color Rule Drop-Down menu for getting the best-suited color for your visual content. This tool will help you contrast overlays and choose font colors and icons to be used in the images.
Understand the magic behind a symbolic image
A strong image completely speaks to the target audience with its symbolic approach. As humans love connections, they naturally derive intense and ambiguous meanings from the visual content.An efficient symbol has its own magical capacity to deliver right messages to the target niche if you choose it for marketing purposes on social media platforms.
There is no doubt that in terms of copywriting, the key to success is creating visually attractive content to convince your target niche for getting the most desired results. The image should not show the marketing appeal but must be connected with the emotion of the target audience so that they get attracted to it.
Get the ideal tool for font combinations
You basically don't need to be an expert to choose fonts for your images. With the right tool, you can have top-notch font combinations from the specialists and can see how the combination looks best with the images and graphics to enhance your web design.
Canva.com
fontpair.co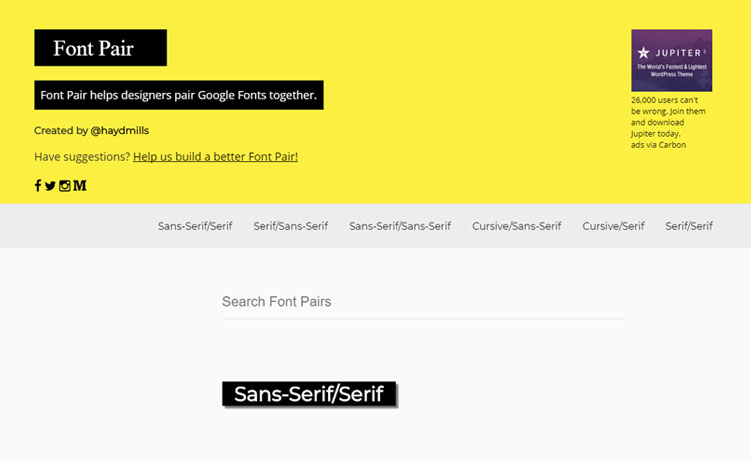 typotheque.com
font-combinator.com
Try to get font recommendations online if you want the best visual content. Once you get them, start making them more appealing and convincing for targeting the right niche.
Showcase the website as a visually attractive platform
Want your images to deliver the most desired outcome? Then stop targeting your product; rather create a stage for the audience for having the best experience through your visual content. You can opt for some online ads which will create the platform for the experience which will bring more potential buyers for your product.
When you will select images, you will need to consider the symbolism also because this way you can consider the target audience. The visually appealing elements will showcase the creativity of the designers and also will illustrate their professionalism.
Final verdict
No matter which content you are working with; it can be GIFs, videos, slide decks, infographics, graphics, images, posts, etc. Well, the visual content should be very appealing so the images can tell a complete story to the viewers. Images are a crucial part of social media marketing also. Hence, you must opt for some visual content tools to enhance the branding and engagement.
What are your thoughts on utilizing the stunning visuals as the weapons for branding awareness? Have you tried to make your images compelling enough? If yes, then do not forget to share your experience with us in the comment section below.